Cassava Sciences to Present at the Jefferies Biotech CNS/Neuro Summit in NY
CEO to Present on Wednesday, October 11th, at 10:30am ET
AUSTIN, Texas, Oct. 05, 2023 (GLOBE NEWSWIRE) -- Cassava Sciences, Inc. (Nasdaq: SAVA), a biotechnology company committed to the treatment of Alzheimer's disease dementia, today announced that Remi Barbier, President & Chief Executive Officer, is invited to present at the Jefferies Biotech CNS/Neuro Summit in New York on Wednesday, October 11, 2023 at 10:30am ET. A live webcast and archived replay will also be available.

Live Webcast: https://wsw.com/webcast/jeff292/sava/1848712
Archived Replay: https://www.CassavaSciences.com/company-presentations
In addition, Eric Schoen, Cassava Sciences' Chief Financial Officer, will attend the JonesTrading 2023 Healthcare Summit in Miami on October 10-11th.
About Cassava Sciences, Inc.
Cassava Sciences is a clinical-stage biotechnology company based in Austin, Texas. Our mission is to detect and treat neurodegenerative diseases, such as Alzheimer's disease. Cassava Sciences is evaluating its lead drug candidate, oral simufilam, for Alzheimer's disease dementia in two global, ongoing Phase 3 clinical studies. Our novel science is based on stabilizing—but not removing—a critical protein in the brain. Our product candidates have not been approved by any regulatory authority, and their safety or efficacy have not been established in humans. For more information, please visit: https://www.CassavaSciences.com
For More Information Contact:
Eric Schoen, Chief Financial Officer
(512) 501-2450 or ESchoen@CassavaSciences.com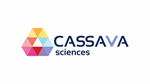 Source: Cassava Sciences, Inc.